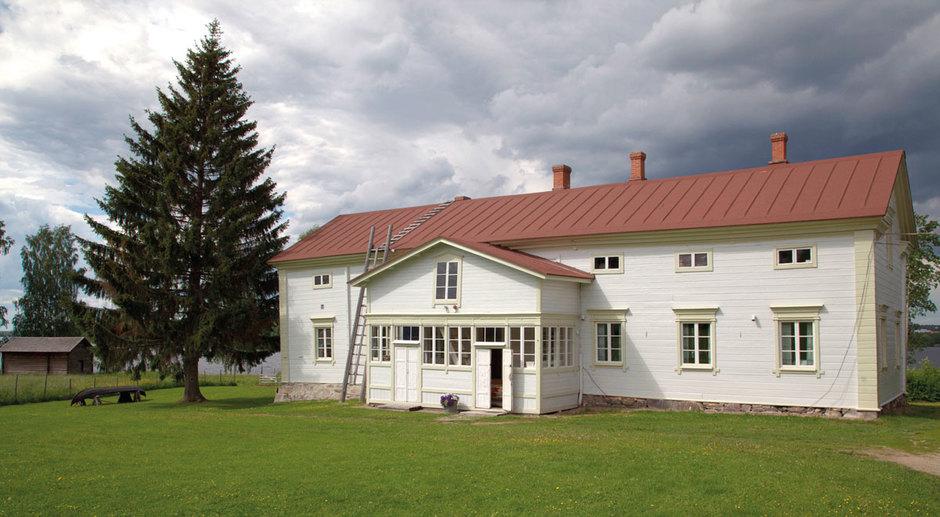 The residential building (i.e. main building) holds seven rooms and a loft covering the entire building. The plinth of the southern façade is a typical form of flood barrier used for houses built along the Kemijoki River. There is a mark on the plinth dating back to 1859 when the Sauli flood exceeded 9.12 metres.
The building was the family's joint living and working space. The large stone wall oven was used to bake bread and folk used to gather around the fireplace in the corner, particularly in winter, for storytelling and making handicrafts.
The milk house has all the equipment required for taking care of cattle crops. Sour milk churns are on the milk shelves. There was a need for a number of sour milk churns, as sour milk was a common drink among folk.
In the drawing room, the bridal bed made in 1837 catches your attention. You can see the family photographs of the former owners on the walls; Mikko Tuomaanpoika and Matti Tuomaanpoika Pöykkö. Facing the courtyard, the walls of the Hostess Chamber were painted according to original designs.  Facing the river, the Host Chamber has been kept in precisely the same way as it was when it was the study for Forest Manager Hugo Richard Sandberg when he worked for the Kemi Oy timber processing company.