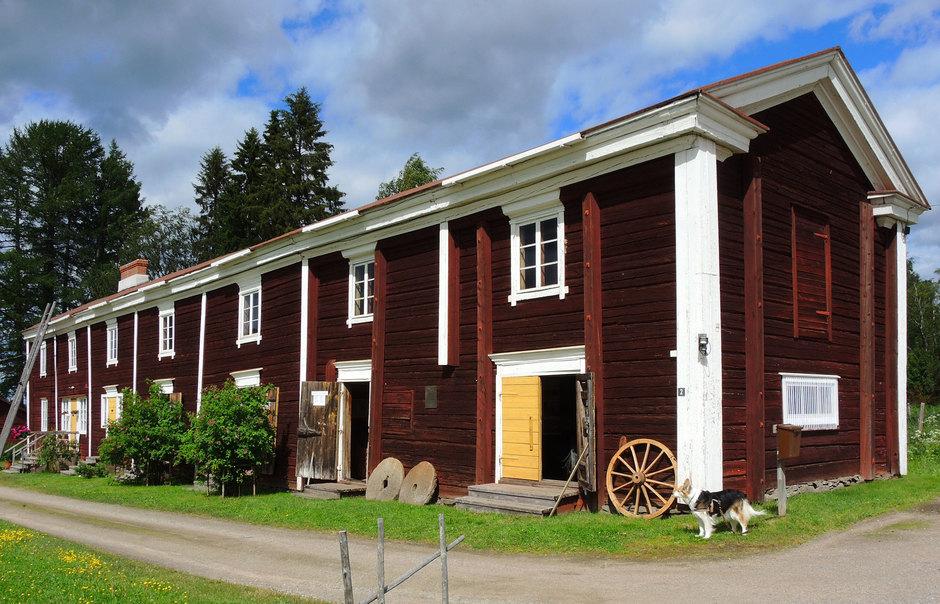 The barn is 40 metres long and has two floors. The size of the barn depicts the prosperity of the house gained from cattle and reindeer husbandry as well as fishing.  The Pöykkölä barn is one-of-a-kind in the region of southern Lapland.
The ground floor exhibition spaces include a food store, men's workshop, local history section and horse stables. The food store displays items related to food. The men's workshop was used to store a variety of tools. On display are woodworking tools, blacksmith's tools, and items related to tar burning.
In the stables you can see a variety of different harnesses (saddle and shaft bow), skilfully decorated horse collars, shaft bows and harness saddles made from bird cherry wood, as well as a bridal carriage, harness racing carts and sleighs.
The local history section showcases the Rovaniemi of old and the great market event era. You can access the upstairs areas of the local history section where you will find the hunting, fishing, agriculture and handicraft rooms.
Old hunting methods are on display in the hunting room. A miniature model of the Muurola salmon weir, located close to Rovaniemi, is found in the fishing room. The weir was rebuilt each year for centuries and was used (by fishing cooperatives) to catch enormous numbers of salmon. Salmon weir fishing was discontinued in 1948 due to the construction of a hydropower plant at the estuary of the Kemijoki River: salmon migration up Kemijoki stopped.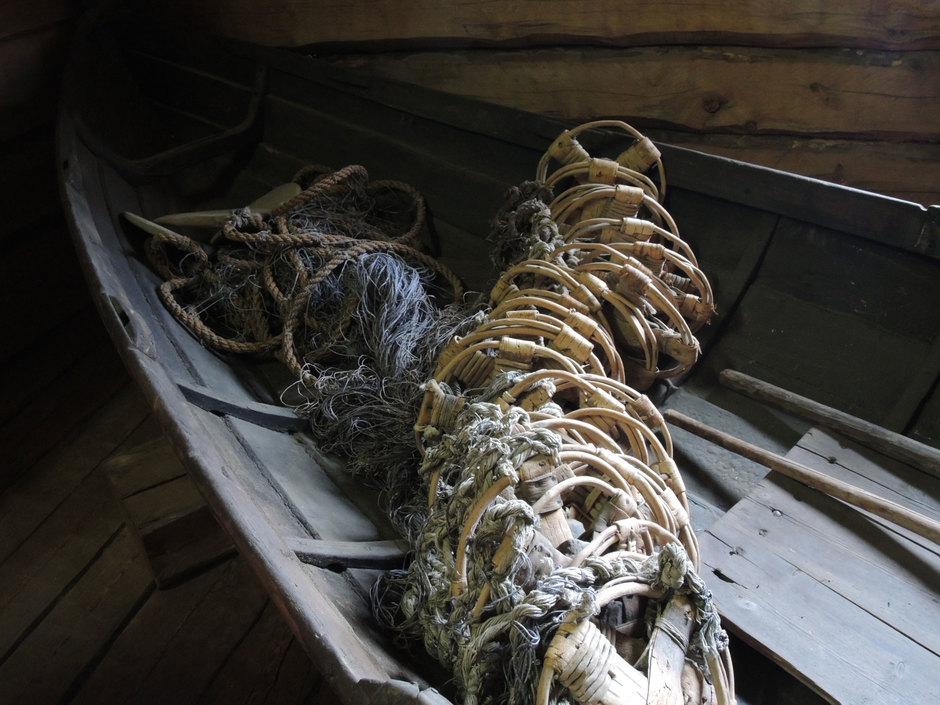 Salmon were also caught using a purse seine, which is a small seine net. Four men were required for using the purse seine: shoremen, oarsman and seiner men.
Hanging on the walls you can see pound nets and slow nets. You can also see on display some fish traps used for catching smaller fish, fyke nets and hoop nets, as well as equipment for making fish nets and boat equipment.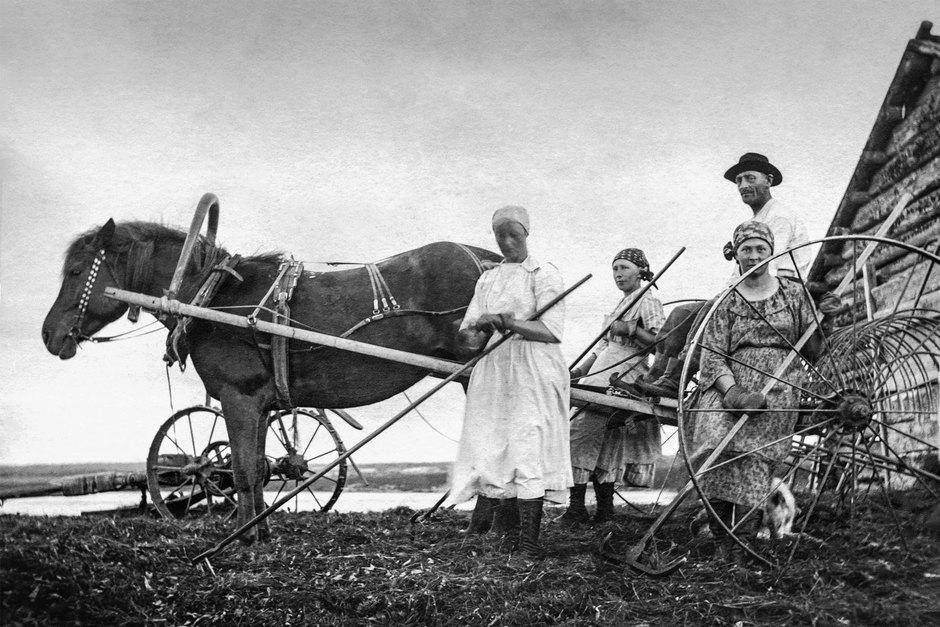 The agriculture room has items related to soil preparation, sowing, reaping, threshing and haymaking. The handicraft room displays a wide range of items, including cobbler's tools, leather tanning items, and in the women's handicrafts, a loom and items used for making linen.